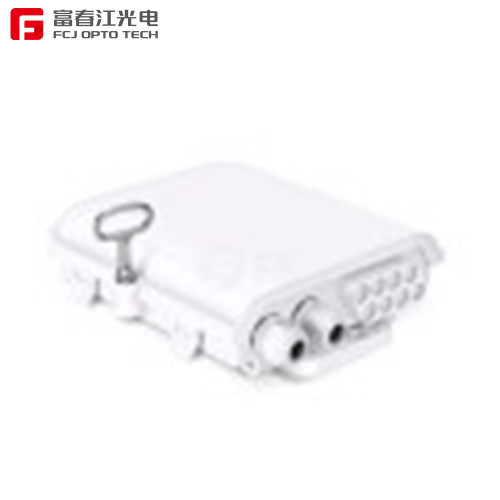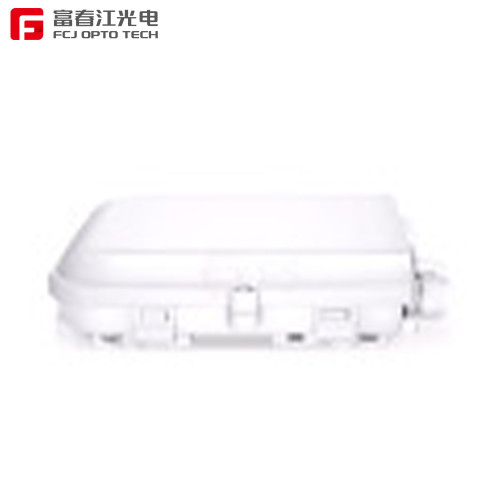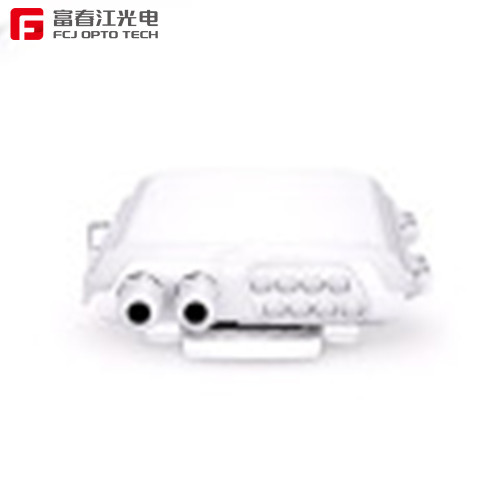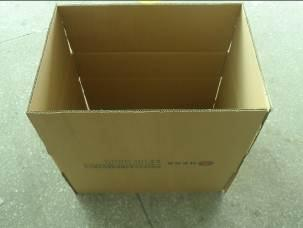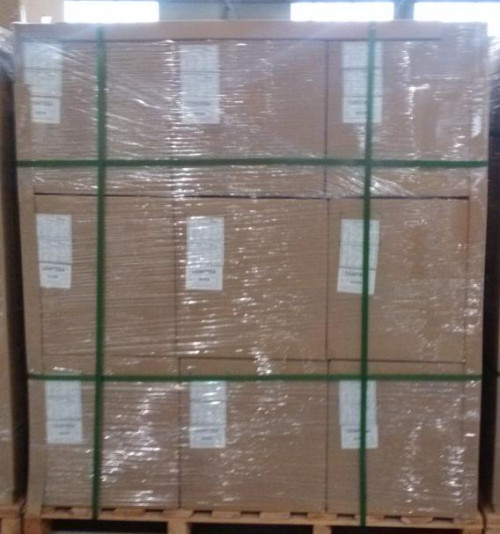 FCJ factory Blockless Splitter Fiber Optic Termination Box for FTTH Indoor and Outdoor Application
Item specifics
Fiber Type

G652D/Multimode
Operating Temperature

-40°C to + 70°C
Transport Package

Plastic Boxes or as Per Customers′ Requests
Description
Blockless Splitter (FDB) series are applicable in FTTH project and suitable for outdoor application. They can distribute cables with a splitter. They have the subsequent functions of mechanical splice, fusion splice, distributions, etc. Note: This box comes with splice tray, but no any adapters, pigtails or fiber splitters.
Telcordia GR-1209-CORE-2001
Telcordia GR-1221-CORE-1999
YD/T 2000.1-2009
RoHS
● FTTH (Fiber to the home)
● Access/PON distribution
● CATV NETWORK
● High reliability/Monitoring/other Network systems
1x(2,4...128) or 2x(2,4...128) PLC Splitter in FTTH Solution
The standard LGX box PLC splitter /Insert type PLC splitter provides a plug-and-play method for integration in the network, which eliminates any risks during installation. It eliminates the need for splicing machines on the field and there is no need for skilled personnel for deployment. The following figure shows 1x4 LGX PLC Splitter applied in the 1U rack chassis in GPON network.
PARAMETERS

1×2

1×4

1×8

1×16

1×32

1×64

1×128

Wavelength (nm)

1260~1650

Fiber type

G657A 1or custom-defined

Pigtail length(m)

1.0(±0.1) or custom-defined

Insertion loss (dB)

≤3.8

≤7.2

≤10.3

≤13.6

≤16.9

≤20.4

≤23.5

Loss uniformity(dB)

max

≤0.8

≤1.0

≤1.2

≤1.5

≤1.8

≤2.0

≤2.0

Return loss (dB)

minimum

55

55

55

55

55

55

55

PDL (dB)

max

≤0.2

≤0.2

≤0.3

≤0.3

≤0.4

≤0.4

≤0.4

Directivity

minimum

≥55

Wavelength related loss(dB)

max

≤0.6

≤0.6

≤0.6

≤0.8

≤1.0

≤1.0

≤1.2

Working temp. ( ℃)

-40~85

Store temp. ( ℃)

-40~85

bare fiber

40×4×4

50×7×4

60×12×4

120*26*10

ABS package size(LxWxH)mm

100×80×10

120×80×18

140×115×18

150*130*25

Mini package size(Lx W x H)mm

55×7×4

60×12×4

80×20×6

100×40×6

120*50*12
PARAMETERS

2×2

2×4

2×8

2×16

2×32

2×64

2×128

Wavelength (nm)

1260~1650

Fiber type

G657A 2 or custom-defined

Pigtail length(m)

1.0(±0.1) or custom-defined

Insertion loss (dB)

≤4.2

≤7.5

≤10.6

≤13.9

≤17.2

≤20.8

≤23.8

Loss uniformity(dB)

max

≤0.8

≤1.0

≤1.2

≤1.5

≤1.8

≤2.0

≤2.0

Return loss (dB)

minimum

55

55

55

55

55

55

55

PDL (dB)

max

≤0.2

≤0.2

≤0.3

≤0.3

≤0.4

≤0.4

≤0.4

Directivity

minimum

≥55

Wavelength related loss(dB)

max

≤0.6

≤0.6

≤0.6

≤0.8

≤1.0

≤1.0

≤1.2

Working temp. ( ℃)

-40~85

Store temp. ( ℃)

-40~85

bare fiber

50×4×4

50×7×4

60×12×4

120*26*10

ABS package size(LxWxH)mm

100×80×10

120×80×18

140×115×18

150*130*25

Mini package size(LxWxH)mm

60×7×4

60×12×4

80×20×6

100×40×6

120*50*12
Remark: these datas not include connector loss,Each connector will add 0.25dB loss, each adapter will add extra 0.2dB loss