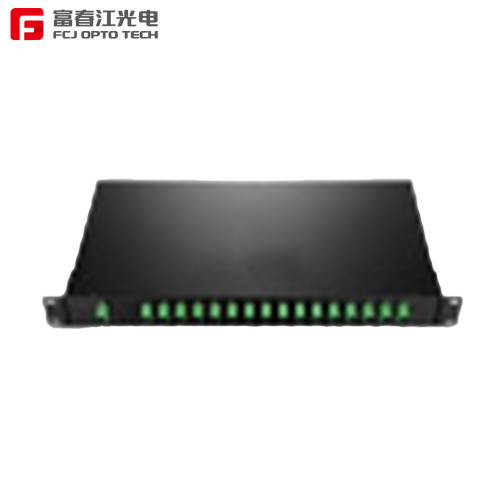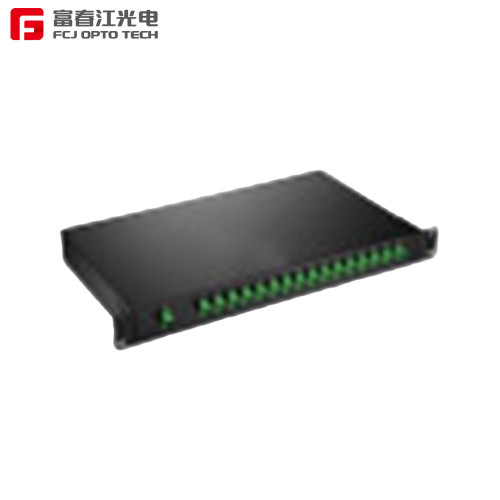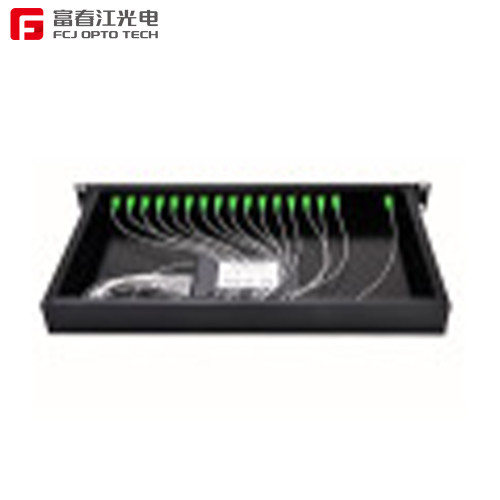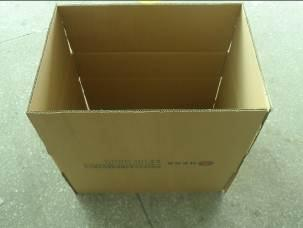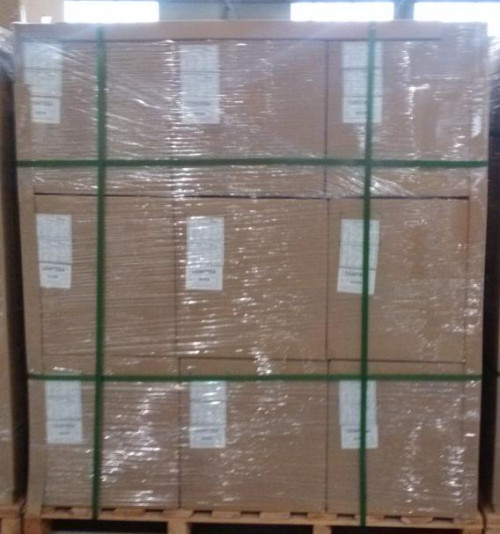 FCJ factory 1U rack mount splitter PLC Splitter Box Insert Sheet Type Fiber Optical Coupler Splitter
Item specifics
Fiber Type

G652D/Multimode
Operating Temperature

-40°C to + 70°C
Transport Package

box
Splitter cores

16,24,32,48 ,72 or customized
Material

cold rolled steel sheet
Description
Rack Splitte (Rack type: No connector, SC/UPC, SC/APC...FC can be choosen).PLC (Planar Lightwave Circuit) splitters are Single Mode Splitters with an even split ratio from one input fiber to multiple output fibers. It is based on planar lightwave circuit technology and provides a low cost light distribution solution with small form factor and high reliability. We provide a various of 1×N and 2×N PLC splitters, including 1×2 to 1×64 and 2×2 to 2×64 1U Rack Mount type fiber PLC splitters. They are all with superior optical performance, high stability and high reliability to meet various application requirements.
The 1U Rack Mount type adopts 1U frame, or customize according to actual requirement. It can be installed in ODF canonically and syncretize with appreance of box/ cabinet body via canonical fiber distribution. 1xN, 2xN 1U Rack Mount Fiber PLC Splitter supports SC, LC, FC connectors for choice like SC splitter .
Telcordia GR-1209-CORE-2001
Telcordia GR-1221-CORE-1999
YD/T 2000.1-2009
RoHS
● FTTH (Fiber to the home)
● Access/PON distribution
● CATV NETWORK
● High reliability/Monitoring/other Network systems
Rack type PLC type in Network systems Best Alternative for FTTx Solution: Being installed in an outside plant enclosure, PON splitter is used to distribute or combine optical signals, which gives carriers the ability to split optical signals to multiple homes or businesses.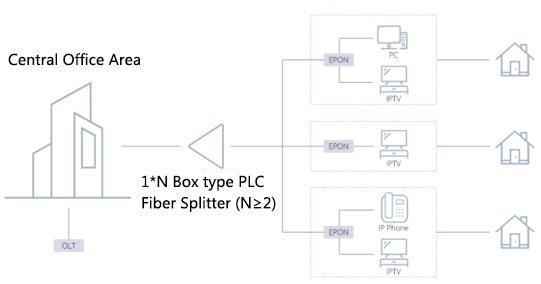 PARAMETERS

1×2

1×4

1×8

1×16

1×32

1×64

1×128

Wavelength (nm)

1260~1650

Fiber type

G657A 1or custom-defined

Pigtail length(m)

1.0(±0.1) or custom-defined

Insertion loss (dB)

≤3.8

≤7.2

≤10.3

≤13.6

≤16.9

≤20.4

≤23.5

Loss uniformity(dB)

max

≤0.8

≤1.0

≤1.2

≤1.5

≤1.8

≤2.0

≤2.0

Return loss (dB)

minimum

55

55

55

55

55

55

55

PDL (dB)

max

≤0.2

≤0.2

≤0.3

≤0.3

≤0.4

≤0.4

≤0.4

Directivity

minimum

≥55

Wavelength related loss(dB)

max

≤0.6

≤0.6

≤0.6

≤0.8

≤1.0

≤1.0

≤1.2

Working temp. ( ℃)

-40~85

Store temp. ( ℃)

-40~85

bare fiber

40×4×4

50×7×4

60×12×4

120*26*10

ABS package size(LxWxH)mm

100×80×10

120×80×18

140×115×18

150*130*25

Mini package size(Lx W x H)mm

55×7×4

60×12×4

80×20×6

100×40×6

120*50*12
PARAMETERS

2×2

2×4

2×8

2×16

2×32

2×64

2×128

Wavelength (nm)

1260~1650

Fiber type

G657A 2 or custom-defined

Pigtail length(m)

1.0(±0.1) or custom-defined

Insertion loss (dB)

≤4.2

≤7.5

≤10.6

≤13.9

≤17.2

≤20.8

≤23.8

Loss uniformity(dB)

max

≤0.8

≤1.0

≤1.2

≤1.5

≤1.8

≤2.0

≤2.0

Return loss (dB)

minimum

55

55

55

55

55

55

55

PDL (dB)

max

≤0.2

≤0.2

≤0.3

≤0.3

≤0.4

≤0.4

≤0.4

Directivity

minimum

≥55

Wavelength related loss(dB)

max

≤0.6

≤0.6

≤0.6

≤0.8

≤1.0

≤1.0

≤1.2

Working temp. ( ℃)

-40~85

Store temp. ( ℃)

-40~85

bare fiber

50×4×4

50×7×4

60×12×4

120*26*10

ABS package size(LxWxH)mm

100×80×10

120×80×18

140×115×18

150*130*25

Mini package size(LxWxH)mm

60×7×4

60×12×4

80×20×6

100×40×6

120*50*12
Remark: these datas not include connector loss,Each connector will add 0.25dB loss, each adapter will add extra 0.2dB loss