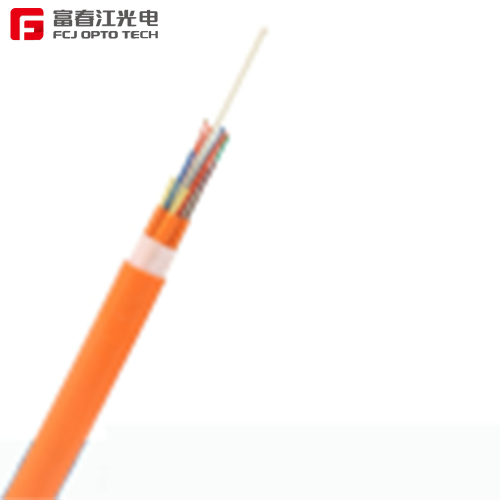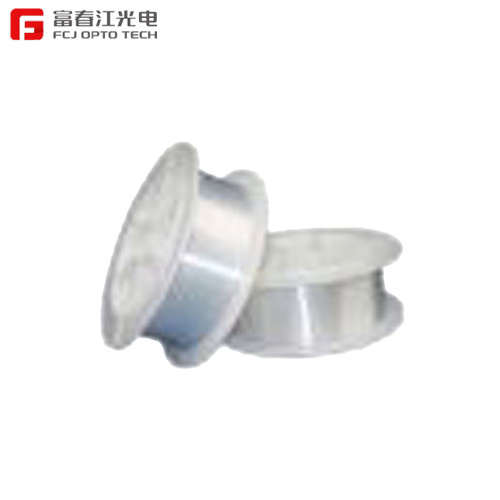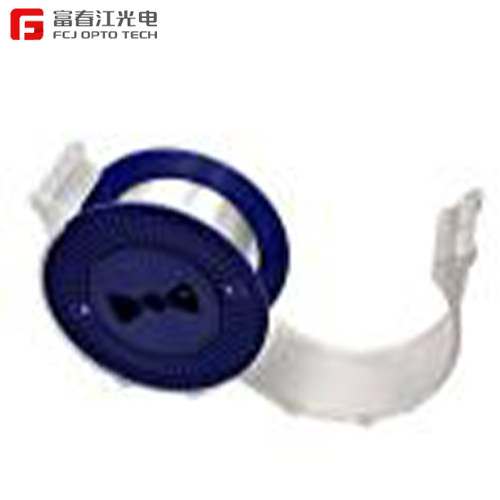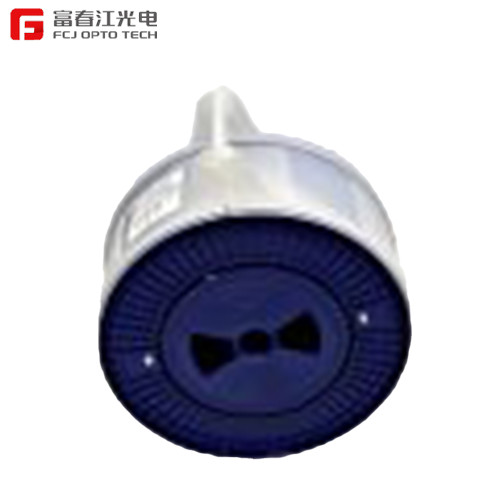 FCJ factory GJBFJH Single mode indoor breakout Cable
Item specifics
形状

圆形
弯曲程度

易于弯曲
施工难度

易于施工和接续
保护程度

有独立的加强元件和护套
适用环境

机房、电缆竖井和墙内布线等室内环境
使用寿命

15年以上
工作温度

-20 ~ +60℃
Description
The indoor branch optical cable structure is to place aramid reinforcement elements on the surface of the tightly sheathed optical fiber, and then extrude the sheath to make a sub unit. The sub unit and the non-metallic reinforcement FRP (and possibly the cushion) are twisted into a circle, and a layer of dry water blocking tape is wrapped between the cable core and the sheath, and finally the PVC (or LSZH) sheath is extruded to form a cable.
1. The optical fiber in the sub cable adopts a tight sleeve design, and has independent reinforcing elements and sheaths, which can prevent damage caused by environmental and mechanical stress;
2. Each sub cable contains aramid reinforced fiber, which has good flexibility, no ointment, and is sanitary, easy to construct and connect;
3. Low smoke and low halogen flame retardant sheath, with flame retardancy and self extinguishing property, is suitable for indoor environments such as machine room, cable shaft and wall wiring;
4. Low smoke halogen-free flame retardant polyolefin sheath, UV resistant, waterproof and mildew resistant, environmental stress cracking resistant; It has no acid gas release and does not corrode the equipment in the machine room, and is suitable for indoor and outdoor use or indoor environment requiring high flame retardant grade (such as wiring in the ceiling, open wire wiring, etc.);
5. The service life of the product is more than 15 years;
6. Working temperature: - 20~+60 ℃.
1. Indoor branch optical cable shall comply with YD/T1258.4-2009 standard
2. Scope of application: indoor wiring
光缆型号Cable Type

光纤数Fiber Count

子单元外径

参考光缆外径

参考光缆重量
Cable Weight kg/km(Ref)

允许拉伸力Tensile Strength 长期/短期Long/Short Term(N)

允许压扁力Crush Resistance 长期/短期Long/Short Term(N/100mm)

弯曲半径Bending Radius
静态/动态Static/Dynamic(mm)

GJBFJH-6B1.3

6

2.0

8.3±0.5

62

500/1000

400/800

15D/30D

GJBFJH-8B1.3

8

2.0

9.4±0.5

90

GJBFJH-12B1.3

12

2.0

12.2±0.5

130

GJBFJH-18B1.3

18

2.0

12.5±0.5

132

GJBFJH-24B1.3

24

2.0

14.7±0.5

185