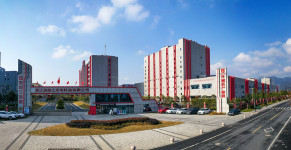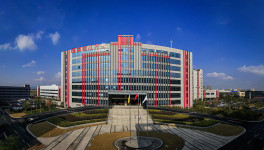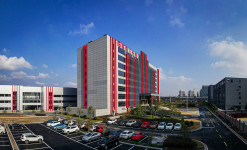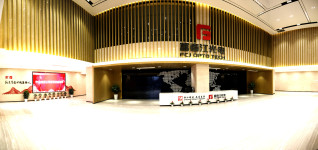 FCJ OPTO TECH:Established in 1992, with a registered capital of 300 million RMB. Headquarter covers an area of nearly 20 hectare and has construction area of more than 140,000 square meters. The company has nearly 500 employees with a strong team of professional and technical personnel that engineer has worked in the communication industry for 20+ years, Sales manager 15+ years. FCJ is also one of the standard-setting members of China Communication Industry.
As a national high-tech enterprise specializing in research & development, production and sales of various kinds of optical fiber, optical cable, passive optical devices and wiring products. The first HYYV local telephone cable in Hangzhou and the first communication optical cable in Zhejiang Province were made by our company. FCJ is known as "Huangpu Military Academy"-the optical communication base of the optical communication industry. The company has achieved the full coverage of optical preform, optical fiber and optical cable industry chain, with an annual output of 600 tons of optical preform, 120million kilometers of optical fiber, 150million fiber kilometers of all kinds of communication optical cables, 200million kilometers of FTTH cable, and 10 million sets of various passive devices.
In 2017, in order to provide optical preform and optical fiber supporting services to FCJ OPTO TECH, FCJ Group invested in Hangzhou Yongte Information Technology Co., Ltd, which specializes in the development and production of integrated rods and fibers. The company adopts advanced VAD+OVD rod making technology and mainly manufactures optical fiber preform and optical fiber products that meet G.652, G.654 and G.657 ,OM1,OM2,OM3,OM4,OM5 series and other special applications.
In 2018, in order to further enrich the optical communication industry chain and provide advanced optical rod production and manufacturing equipment and corresponding technical support for the Group's optical communication section, Hangzhou Yongtong Smart Technology Co., Ltd, a subsidiary of FCJ Group, was established. The company has mastered the development dynamics and technical characteristics of high purity synthetic quartz technology in domestic and abroad, and is familiar with high purity synthetic quartz equipment, process, production management and system maintenance, and has launched a full range of products from deposition to sintering of high purity synthetic quartz.
FCJ's products are widely used in China Mobile, China Telecom, China Unicom, National radio and television, SGCC, National defense engineering and railway, subway, highway, airport, oil field and other key projects. Meanwhile our products have been applied in Shanghai, Zhejiang, Jiangsu, Anhui, other Yangtze River Delta region and the Pearl River Delta region market of China Telecom, China Unicom, China Mobile. We have participated in the supply of optical cables for domestic key high-speed railway lines and urban subway lines, etc., and exported to Europe, America, Africa and Asia and other countries and regions. Our products have been well received by customers at home and abroad. The company has been awarded as one of the top 100 electronic information enterprises in China, one of the top 10 innovative enterprises in China's information industry, and one of the top 10 optical communication enterprises with the most comprehensive competitiveness.
Wherever you are, we FCJ always can be your strong supporter in the field of optical communication. We'd like to hear from you any time!